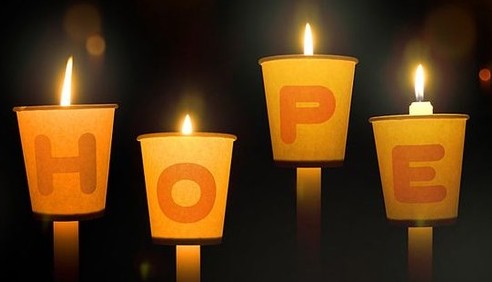 Communities In Schools of Whatcom-Skagit is a group of caring adults and community champions devoted to assisting students and families in cultivating inner peace; a peace of mind and resilience attained against systemic barriers or difficult odds through mentoring, social-emotional supports and essential resources. Today, with heavy hearts and indescribable sadness, we want to express our condolences to the grieving families of Uvalde, Texas, where 21 people (19 elementary school children and two adult educators) were brutally murdered
yesterday, by an older student: an 18 years old high school youth. The tragic events of Uvalde come at a time in this academic year when most typically families
are gearing up to celebrate promotions into next grade levels and/or graduations. Instead of experiencing the joy of seeing their children grow in their curiosity and inquisitiveness, the families of the victims now have to grapple with the irreparable loss, inexpressible sadness and life-long trauma of not being able to hold their children's hands again, or hear about their days at school, or share another trip around the sun with their friends.

The nightmarish realities that children, youth and families have endured at Oxford High School (Michigan), in Buffalo (NY) and now in Uvalde, confirm to us the undeniable fact that mental health and gun violence, this year alone, have become unavoidable problems that each one of us are called to address, in our communities, so that in spite of our divergent paths we cooperate to make our homes, schools, and regions a safe physical and emotional place for our
children to grow, learn, and thrive in their realized potential, in their dreams and aspirations.

At Communities In Schools of Whatcom-Skagit we remain committed to amplifying the circles of social-emotional supports to ALL students at the 12 sites where we are privileged to serve, in close and intentional collaboration with school staff, school administrators and District Superintendents. We also remain committed to providing students with an opportunity to unload the adult-size burdens they carry through individualized connections that promote bonding, belonging, resilience and hope. We remain committed to bringing the authentic voice of students to our elected officials so that their fundamental, basic needs that ensure success in
the classroom (and beyond) are met at their schools, in a dignified and dignifying way. It is our commitment to support families and guardians so that preventable tragedies like death by suicide or violence against other youth or children are always addressed through increased connections to vital resources like mental health, basic needs, and critical investments in community Protective Factors, like peer education.

We endorse OSPI's Superintendent, Chris Reykdal, who, on May 24 and in the wake of this new tragedy wrote: "Please join me in considering the deeply personal choice of not keeping a firearm in your home. With our personal choices, we can save lives immediately." Superintendent Reykdal's message, which deeply resonates with us, is grounded on the statistical reality that in the U.S., as he writes: "the overwhelming data are clear that gun owners and their families are more likely to die by their own gun than they are to use them in self-defense or protection."

We invite you to continue being #All In For Kids with us, as we support teachers, counselors, administrators and guardians in strengthening the necessary self-care, resilience, and Protective Factors to close this Academic Year with inner-peace and hope. Please join us in promoting with others the passionate conviction that we all have something important to contribute to make peace and safety the key, fundamental ingredients of a joyful learning environment in every one of the schools where we thrive and connect.
In Solidarity,
Ario E. Salazar
Executive Director
CIS of Whatcom-Skagit