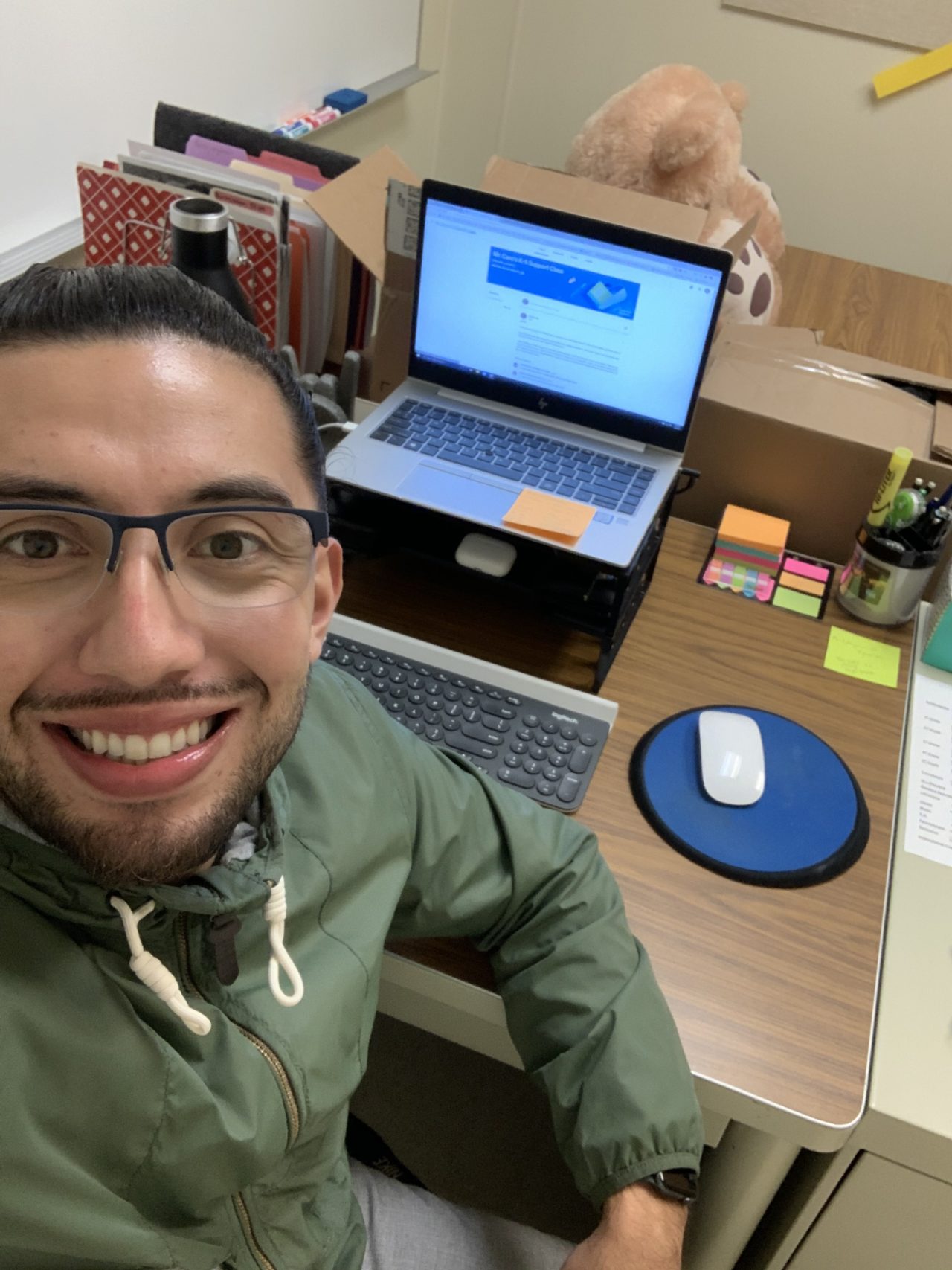 René is the Site Coordinator at Washington Elementary School in Mount Vernon, where he has been working this year to get resources like food and clothing to families in need, and encouraging students to engage with virtual learning during school closure. He used his love of sports and coaching to develop a whole-school intervention he calls "Book Madness" – an exciting literacy contest to increase reading among the student body.
His intention was to develop eagerness for students to want to read, above and beyond their requirements for school. He hoped that through participation in this fun program, students would find that reading is something fulfilling to enjoy throughout your life. He worked with the librarians at Washington to harness their technology and create this accessible virtual reading contest where all students are invited to read a selection of books, using Epic to access the material online (books can be read to students and they can follow along, or read independently). Participants get to choose which of each category of books they enjoyed most, ultimately choosing one favorite book out of all 32. At the end of the contest, René is offering students a gift card to Scholastic so they can purchase their own brand new books, and the entire student body will also get a copy of Washington's favorite Book Madness book.
The contest has created a lot of buzz around the school building. René has a poster hanging in the hallway, showing which books are the most popular among the student body so far. His goal is to carry that excitement and energy forward as students move back into the building for on-site learning. In Spring, René will host a "Literary Food Truck Fair" where students get to put a fun spin on their book reports – each student will step into the shoes of the main character to run a food truck or create a social media profile from their perspective. René is passionately determined to generate and nurture a love of learning and reading among students and their families.